Recruitment

Joining the BESSAC team:
Gives you the opportunity to be supported by experience and expertise to set you on the path to achieve success in the realm of underground works and in the conception of TBMs in the service of public utilities.
Train and develop skills, work on various technical projects in terms of size, complexity, and location.
Work in an environment in which safety is the priority, and where everyone is involved in their own safety, and that of others.
Benefit from motivating growth prospects at the heart of our company, and in the Vinci Group, both in France, and internationally.
BESSAC is looking for individuals with passion. Join us!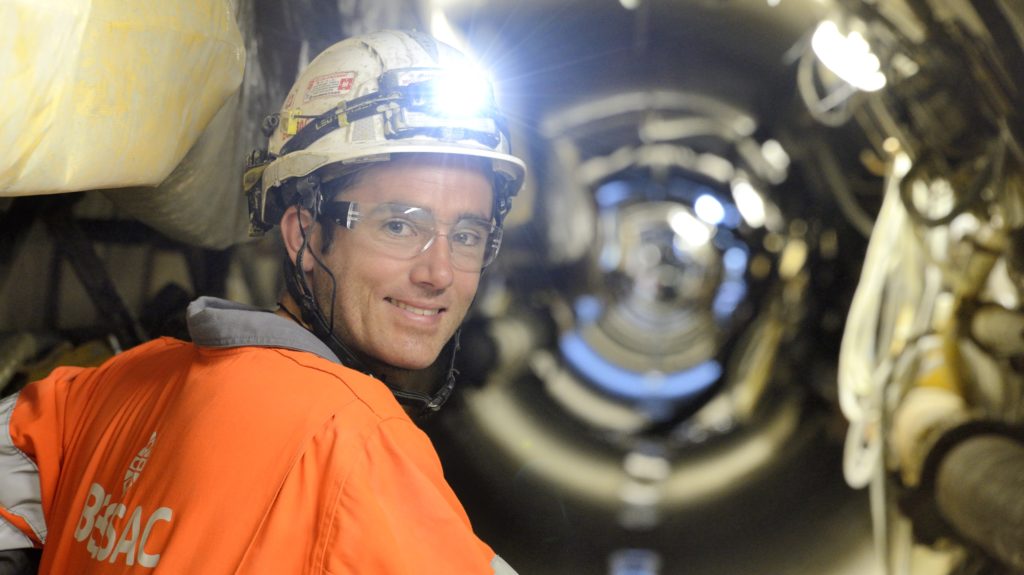 Apply
* You will be redirected to an application page for the VINCI Construction Group. You will be asked to create an account in order to apply. Please follow the instructions.
Submit your resume
If none of our current openings correspond to your search, please do not hesitate to let us know you are interested in joining us. Please provide the following information:
Welcome Day for New Recruits At Bessac, we use an onboarding procedure to welcome new recruits to the company.
You will spend a full day discovering the company and learning how we work.
This is an opportunity for you to understand the issues and perspectives of our business, meet other employees and exchange ideas with company management.
You will have access to "Get on Board", a digital integration module for new recruits.
You will have the chance to discover VINCI, its history, its values, and activities.
You will have access to "Yammer", our internal social and collaborative network.
You will have the opportunity to share your ideas and build your network.
Your Career Path Throughout your career with us, you will benefit from specialized training opportunities, adapted to your professional needs, and evolve with our business and our markets.
As an employee of the VINCI Group, you will have a personalized space on Up!, our online learning platform, and you will have access to a wide variety of courses to help you reach your full potential.
VINCI and our partners promote internal mobility, in terms of skills and geography. Your abilities and your spirit of initiative go hand-in-hand with our managerial model and constitute the key to success of your evolution with us.