Industrial division
With more than 40 years of experience, the Industry Division of Bessac has fully mastered the production chain and the use of TBMs and their associated equipment.
With an exceptional design department, Bessac's Industrial Division relies on its internationally recognized, qualified teams in the world of underground works.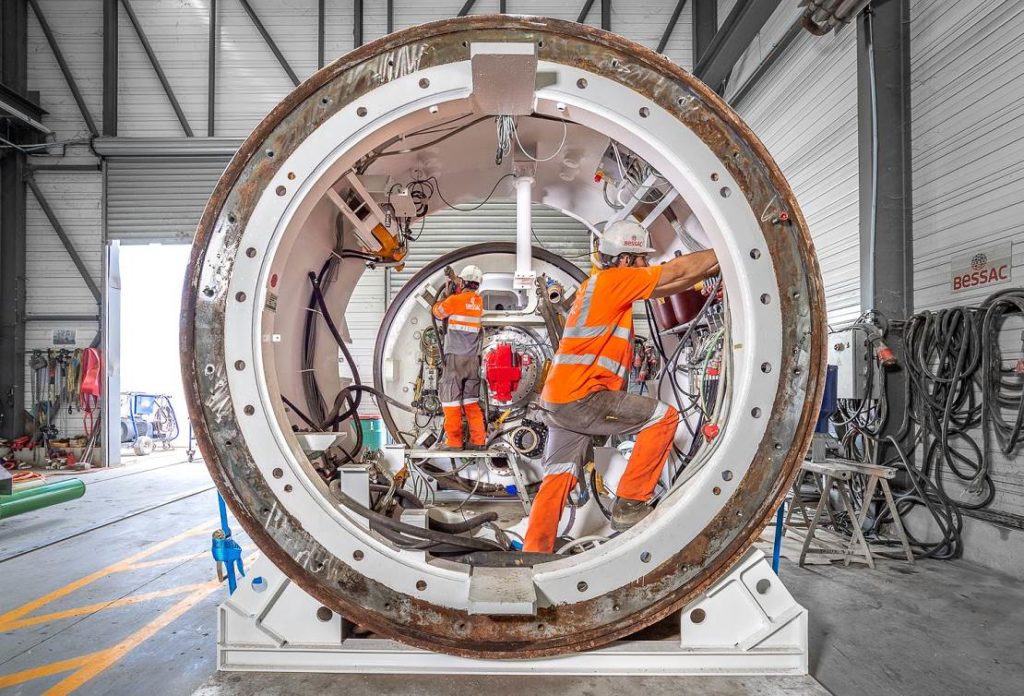 Advantages
Thanks to our tunneling experience, our Industrial Division offers :
Methods in assembly, start-up, and disassembly of TBMs
Technical expertise in conception and construction of the machines
Repair and maintenance of equipment
Supply of spare parts & consumables
Technical assistance with international coverage
After-sales service
Accessories, equipment, and additional services
In addition, Bessac can offer services including :
Hyperb'assist – your hyperbaric intervention assistant
Tunnel Training Center – a dedicated underground works training center
Visas – or how to accelerate erector operator training
Thanks to our flexible and multi-dimensional organization, Bessac Industries can integrate innovative solutions adapted specifically to the complexity of your project.